Check out the new issue of The Crystal News below!

*************************************************************************************************
This issue of
The Crystal News
is dedicated to beloved South African anti-apartheid activist
Winnie Madikizela Mandela
, whose inspiring, "Part of My Soul Went with Him" sits in a place of honor on my bookshelf. If you do not own this classic, call Nzingha at AfriWare and order it! (AfriWare
Books, Gifts & Cultural Events, 1701 S. 1st Ave., Suite 503, Maywood, IL, 60153 708-223-8081)
It is also dedicated to South African jazz/world fusion trumpeter and anti-apartheid activist
Hugh Masekela
afrocentrist, whose instrumental hit
Grazing in the Grass
is one of my all-time favorite pieces of music. If you do not own this classic, call Susan at Fletcher's and order it! (Fletcher's One Stop Record Store, 457 E. 75th St. Chicago, IL, 773-874-4484)
Projects in the Works... I had a wonderful time speaking at Southern Methodist University's Black Alumni Gala in February, and am looking forward to booking more speaking engagements through Great Black Speakers!... Although delayed and cancelled flights made me miss a Detroit appearance with Rochelle Riley, I am proud to have contributed to her newest book,
The Burden
, and look forward to helping her promote it at future events. I will present my next
Tools of the Trade
workshop for aspiring and working actors on the evening of Monday,
May 7, 2018
at The Wells Theatre in Norfolk, Virginia. On Monday, May 14, 2018, I will present my new Comedy workshop! For more info and to register, please go to the Workshops page... Speaking of Norfolk, please check me out as Mother Show in
Regina Taylor's
gospel musical,
Crowns
at
VA Stage Company
. Previews begin May 9th. The show opens May 12 and runs through May 27th. Raelle Myrick-Hodges directs this production which also stars
Amma Osei, Nicole Julien, Derrick Cobey, Ja'Keetrius Woods, Meredith No
ë
l
and
Sheila Lee
.
Roy George
provides musical direction and
Polanco Jones
, choreography.
http://www.vastage.org/crowns/
---
...
I am happy to be sharing the small screen once again with
Jim Carey
for a guest spot on his new
Showtime
comedy,
Kidding
. On the upcoming episode, I play Amika, the make-up artist of the iconic children's television star, Mr. Pickles, that Carey plays. Check your local listings to see when the episode airs... Speaking of a great new television series to watch, look out for
Ciji Michelle Campbell
's new series
Dumped
. After unexpectedly getting dumped, 27 year old Mya is thrust into a downward depression spiral, that only her imagination, half-witted family and pet shelter friends can help her get out of, in order to love again. I play Mya's mom June.
Dorien Wilson

plays my husband,
Ray. The series, which also stars Reggie Melvin, will debut on Issa Rae's YouTube channel on May 9th. #.
So... it looks like I will begin studying Mandarin Chinese soon in preparation for my role in
James Hinton
's upcoming independent film which will also star
Leonard Thomas
. I love that my career constantly challenges me! I also love that it keeps my passport occupied. The film will shoot in Asia! I learned a bit of Russian when I did a play there. Mandarin seems a lot harder. Wish me luck!...
---
So somewhere between singing the good news about my crown up in that kingdom, and becoming a Mandarin speaking tough gal, I am still trying to work into my summer schedule the shooting of my short film project, The Stick Up? Thank goodness, help in making that happen is on the way. Revival!, the musical feature film that I helped Harry Lennix, Holly Davis Carter, Steve Harris and others produce, enjoyed well received advance screenings in Chicago and Los Angeles recently. After a bit more tweaking, Lennix plans to finally release the film later this year. Speaking of long waits.... For those of you who are yet unaware, last year, I booked my seventh television series! Paul Reiser's new comedy There's ...Johnny, set in the early 1970's, is a behind the scenes look at The Tonight Show Starring Johnny Carson. In it, I play Roz, Carson's no-nonsense personal secretary who is the under-celebrated backbone of his operation. Dressed as Roz, I'm amazed at how much I look like my grandmother did during that era. The show offers a hilariously charming new spin on the wheels that turned to make Carson the most successful late night talk show host of all time. The single camera comedy also stars Tony Danza, Ian Nelson, Jane Levy, Nate Smith, Andrew Schulz, Daniel Strauss, David Hoffman, Roger Bart, and Camrus Johnson. Reiser and David Steven Simon co-created and co-exec produce. David Gordon Green directs and produces. Carl Craig also produces. The entire first season of the show can now be seen on Hulu! For more information on these and other upcoming projects...Stay tuned!
---
*******************************************************************

The Walker Group, LLC is a Certified Public Accounting & Consulting firm concentrated primarily in performing audits for not-for-profit organizations, local governments and municipalities, and entities regulated by the US Department of Housing and Urban Development (HUD).
Robin Walker, Owner (872) 465-3425 rwalker@thewalkergrpllc.com
1431 Huntington Drive Calumet City, IL 60409


---


Thank you!!!! Thank you!!!! Thank you!!!!





Thank you to:
Everyone at FAMU who made my Fall 2017 artist residency spectacular, especially
Dr. Valencia Matthews, Dean of the College of Social Sciences, Arts & Humanities
,
Kimberly Harding, Evelyn Tyler,
and the rest of the Essential Theatre faculty and students;
VA Stage Company
and
Raelle Myrick-Hodges
for choosing me to be Mother Shaw in your production of
Crowns
;
Jim Carey
and
Showtime
for having me do a guest spot on your new show,
Kidding
; and to my agents at
Stewart Talent
for working everything out!
And Thank you to everyone who supports my charities:
The T'Keyah Crystal Keymáh Endowed
Scholarship at Meharry Medical College
(
Under the '
Designation' drop down menu, choose "
Scholarship
s," and in the 'Comment' section write
The T'Keyah Crystal Keymáh Endowed
Scholarship
)
;
The T'Keyah Crystal Keymáh
Endowed Theater Scholarship and the Ronold O. Davis Scholarship (named for my mentor) at Florida A & M University
(
Under the '
Designation' drop down menu, choose "T'Keyah
Crystal Keymáh Endowed Scholarship
" or
"Ronald O. Davis Scholarship"
)
,
The T'Keyah Crystal Keymáh Fine Arts Room at St. Sabina Academy
(Next to 'in honour of' write The T'Keyah Crystal Keymáh Fine Arts Room; and/or
The Keymáh Cultural Fund
, whose mission is to support and encourage programs, events and activities in the arts that nourish underserved Black youth. The Keymáh Cultural Fund is managed by Associated Black Charities of Maryland (ABC). Make a tax-deductible contribution below, or mail a check to Associated Black Charities, 1114 Cathedral Street, Baltimore, MD 21201. Please write "The Keymáh Cultural Fund" in the memo.
---
| | |
| --- | --- |
| | Thank you for your support! MUAH! And I mean it!!!! |
The Crystal News respectfully acknowledges the life and transition of:

---
Dr. Jacqueline B. Beck; Lerone Bennett Jr., Floyd J. Carter, Sr., David Cassidy, Olivia Cole, Ensa Cosby, David S. Cunningham, Jr., Doris A. Davis, Marielle Franco, Suzanne Patmore Gibbs, Anderson Pedro Gomes, Stephen Hawking, Edwin Hawkins, Earl Hyman; Sister Jane Joyce; my high school librarian, Sister M. John Martha Knybel; my high school art teacher, Sister Gilmary Lemberg; Winnie Madikizela Mandela, Hugh Masekela, Keith A. Meadows, Leroi Victor Millsap, Grayson Mitchell, Wanda Diane Moore, Edward Murphy, Kiilu Nyasha, Les Payne, Lucretia Pitts, my favorite TV angel, Della Reese, Jesse 'Smiley' Rutland, Saheed Vassell, Ophelia Winfrey, and Cliff Winston.We are blessed to have known their warm heart, bright smiles and good works. We are inspired to follow their brave and noble examples.

Have You Hugged Someone You Love Today?

Read Back Issues of The Crystal News at: http://thecrystalnews.blogspot.com/

Laugh Whenever You Can! Love and Forgive! Be a Part of the Solution!
-tck

Copyright 2018 - T'Keyah Crystal Keymáh , Inc. All rights Reserved

Powered by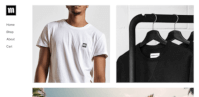 Create your own unique website with customizable templates.