*************************************************************************************************
This issue of
The Crystal News
is dedicated to memory of playwright Ted Shine
, Ntozake Shange, Arthur Mitchell, Aretha Franklin and Linda Brown. Shine was
a champion of Black theatre, and a good friend to a good friend of mine. Shange wrote what was the anthem for many actresses of my generation,
For Colored Girls Who Have Considered Suicide When the Rainbows is Enuf
. Mitchell opened doors for countless Black s and other dancers of color to the world of ballet. Brown was to the civil rights activist who, at nine years of age, was at the center of the Brown v. Board of Education case that ended segregation in American schools in 1954. Franklin, of course, was the peerless musician and activist who provide the soundtrack to our lives. To order Shine's classic anthology of Black plays, or any of the works of Shange, call Nzingha at AfriWare! (AfriWare
Books, Gifts & Cultural Events, 1701 S. 1st Ave., Suite 503, Maywood, IL, 60153 708-223-8081)
. To order any of Franklin's phenomenal music, call Susan at Fletcher's Music! (
Fletcher's One Stop Record Store, 457 E. 75th St. Chicago, IL, 773-874-4484)
Projects in the Can...
Revival!
, an imaginative retelling of the gospel according to John the Apostle featuring original and contemporary gospel music will hold it's world premier Monday, December 4th, 2018 at The Museum of The Bible, 400 4th Street SW, Washington, DC. The evening will begin with a VIP cocktail reception and red carpet, followed by performances featuring the stars from the film in advance of the evening's 7:30 screening. View the trailer
here
.
The film was conceived by actor Harry Lennix who co wrote and produced the project with Holly Carter.
"
Revival!
...espouses a message of love and spiritual courage," Lennix said. "It offers an incredible biblical and musical experience for audiences yearning for more inspirational storytelling," added Holly Carter.
---
Revival!

opens Dec. 7 in theaters in New York, Atlanta, Chicago, Philadelphia, Miami, Houston, Detroit, Dallas and Los Angeles. The all-star cast includes 10-time Grammy winner Chaka Khan, Michelle Williams of Destiny's Child, Siedah Garrett, Mali Music, T'Keyah Crystal Keymáh, Dawnn Lewis, Niki J. Crawford, Wendy Raquel Robinson, Paula Newsome, Victoria Tilford, Harry Lennix, Seidah Garrett, and Chester Gregory. The film was directed by Danny Green. Original music score and arrangements are by Mali Music, ELEW, Donald Lawrence and Abdul Robinson Royal. Lennix, Carter and David C. Waite are producing the film through Merge-XJR: Exponent, Jupiter Film Group and Relevé Entertainment. Steve Harris and

T'Keyah Crystal Keymáh

are executive producers of

Revival

! The film is distributed by TriCoast Entertainment Worldwide. For more information please visit

www.revivalthemovie.com

.

See the film in the following theatres when it opens December 7th:

CALIFORNIA: AMC Del Amo 18 with IMAX, Dolby

3525 W. Carson St., Torrance, California 90503

GEORGIA

: AMC Southlake Pavilion 24 with IMAX, Dolby, 7065 Mount Zion Cir, Morrow, Georgia 30260

FLORIDA:

AMC Sunset Place 24 with IMAX, Dolby, 5701 Sunset Dr, South Miami, Florida 33146
ILLINOIS: Marcus Country Club Hills 16 w/Ultrascreen & Superscreen, 4201 167th St, Country Club Hills, Illinois 60478
TEXAS: AMC DINE-IN Mesquite 30 with IMAX, Dolby, 19919 Lyndon B Johnson Fwy, Mesquite, Texas 75149
AMC Studio 30 Houston with IMAX, Dolby, 2949 Dunvale Rd, Houston, Texas 77063

Projects in the Works... Faithful readers of The Crystal News have been hearing about the film Revival! for quite some time now. If you are in one of the cities where Revival! is opening in December or January, please gather a group of your friends, family members, classmates, club and /or church members and go to see the film the first weekend of it's release. Producing an independent film is difficult. Getting it distributed is liking running up an oiled, metal hill wearing ice skates... Please support our film!!! If the film is not yet scheduled to be released in your city, please go to our website and ask for the film to come to a theater near you https://revivalthemovie.com/demand/. Please spread the word about the film to everyone you know. ...I just joined the cast of a delightful new fantasy adventure film that hopefully will be the first in a series... My family is starting a scholarship fund in our grandmother name at St. Sabina Academy in Chicago. The inaugural fundraiser for the fund will be a production of my show, Don't Get Me Started. The show will be held at St. Sabina's auditorium on Sunday, February 16, 2020 at 2pm. Don't Get Me Started debuted at The Black Academy of Arts & Letters (TBAAL) in Dallas, TX Ticket in 2011. Tickets will go on sale in September of 2019. TBAAL's Founder and Artist Director, Curtis King loved the solo show but thought it should be bigger. The upcoming production will most likely include his advice. For more information on these and other exciting upcoming projects...Stay tuned!

---
Speaking of my grandmother, I just have to include again, the photo of me from my seventh television series, Paul Reiser's sentimental comedy There's ...Johnny, a behind the scenes look at The Tonight Show Starring Johnny Carson (currently on Hulu). In it, I played Roz, Carson's no-nonsense personal secretary who is the under-celebrated backbone of his operation. Dressed as Roz, I'm amazed at how much I looked like my grandmother did during that era. Roz had many outfits that my grandmother would have worn, especially the dark green number I wore in the pilot episode and the print dress shown below. ...Speaking of past projects, I also have to share a couple of photos from the Virginia Stage Company's production of Crown's, in which I played Mother Shaw. I had such a great time in that wonderful, very heavy wig!

*******************************************************************

The first edition of T'Keyah Crystal Keymáh's popular coffee table book, Natural Woman / Natural Hair: A Hair Journey, Hairstyles and Hairstories from the Front with Simple, Step-by-Step instructions on Taking Care of your Natural Hair is SOLD OUT!! For a few years, Keymáh has been contemplating whether or not to do a second edition or just another printing. After an interview early this year, she decided that she has a bit more to say on the subject, and is working on the second edition of the book, scheduled for a release during February of 2019. Will she keep that gorgeous cover? Stay tuned! Please complete the following form if you would like to be notified first when the 2nd edition is released! Order her other book, Some of My Best Friends, in the Crystal Shop now!

---
The Walker Group, LLC is a Certified Public Accounting & Consulting firm concentrated primarily in performing audits for not-for-profit organizations, local governments and municipalities, and entities regulated by the US Department of Housing and Urban Development (HUD).
Robin Walker, Owner (872) 465-3425 rwalker@thewalkergrpllc.com
1431 Huntington Drive Calumet City, IL 60409


---


Thank you!!!! Thank you!!!! Thank you!!!!





Thank you to:
Everyone who buys tickets for the opening weekend of Revival! and / or who
demands
that it come to a city near them; Rhavynn Drummer, Natasha Ward, and all of the other casting directors who have ever offered me roles in your projects. I appreciate you, even if my schedule prevented me for working with you; and to my agents at
Stewart Talent
in Los Angeles, New York, Chicago and Atlanta, who submit me for great jobs!
As always, Thank You to everyone who supports my charities:
The T'Keyah Crystal Keymáh Endowed
Scholarship at Meharry Medical College
(
Under the '
Designation' drop down menu, choose "
Scholarship
s," and in the 'Comment' section write
The T'Keyah Crystal Keymáh Endowed
Scholarship
)
;
The T'Keyah Crystal Keymáh
Endowed Theater Scholarship and the Ronold O. Davis Scholarship (named for my mentor) at Florida A & M University
(
Under the '
Designation' drop down menu, choose "T'Keyah
Crystal Keymáh Endowed Scholarship
" or
"Ronald O. Davis Scholarship"
)
,
The T'Keyah Crystal Keymáh Fine Arts Room at St. Sabina Academy
(Next to 'in honour of' write The T'Keyah Crystal Keymáh Fine Arts Room; and/or
The Keymáh Cultural Fund
, whose mission is to support and encourage programs, events and activities in the arts that nourish underserved Black youth. The Keymáh Cultural Fund is managed by Associated Black Charities of Maryland (ABC). Make a tax-deductible contribution below, or mail a check to Associated Black Charities, 1114 Cathedral Street, Baltimore, MD 21201. Please write "The Keymáh Cultural Fund" in the memo. Coming soon: The Mary Louise Zeno Carter Scholarship Fund at St. Sabina Academy!!!
---
| | |
| --- | --- |
| | Thank you for your support! MUAH! And I mean it!!!! |
The Crystal News respectfully acknowledges the life and transition of:

---
Angela Bledsoe, Steven Bochco, Linda Brown, Shujaat Bukhari, Orsie Carter, William Carter, Jennifer Cassar, Dorothy Cotton, Ronald V. Dellums, Anita Doty, Sadaria Davis, Louis Farrakhan Jr., De'Ebony Groves, Lesandro Guzman-Feliz, Reverend Dr. James Hester Hargett, Elbert Big Man Howard, Queen Worlu Imaria, Joe Jackson, Veteran Publicist Barbara Kensey, Margot Kidder, Ann Hopkins, Ras Kimono, Charles "Chuck" Koen, Stan Lee, Deandray Locke, Reginald Grant Lucas, John Wesley Mack, John Mahoney, Atty. Lewis Meyers Jr., Syd Miller, Dovey Johnson Roundtree, Ted Shine, Phillip White, Harriette Flowers Williams, and Nia Wilson. We are blessed to have known their warm heart, bright smiles and good works. We are inspired to follow their brave and noble examples.

Have You Hugged Someone You Love Today?

Read Back Issues of The Crystal News at: http://thecrystalnews.blogspot.com/

Laugh Whenever You Can! Love and Forgive! Be a Part of the Solution!
-tck

Copyright 2019 - T'Keyah Crystal Keymáh , Inc. All rights Reserved

Powered by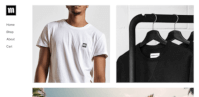 Create your own unique website with customizable templates.