T'Keyah Crystal Keymáh - Biography
Performer, writer, producer, director and educator
T'Keyah Crystal Keymáh
(Ta-Kee-ah Kristle Kee-Mah)
is enjoying her eclectic life. A performer since childhood, Keymáh studied theater, dance, voice, and mime in high school, then turned down a business scholarship to complete her studies at Florida A&M University with a degree in Theatre, co-oping at Florida State University to graduate, with honors, on time. After college, the Chicago native worked as a singer, dancer, actress, and substitute teacher, and won the title of Miss Black Illinois before placing 1st runner-up in the Miss Black America pageant. She moved to Los Angeles after wowing casting directors with her original performance piece, "In Black World..." in an open call for a pilot on a young television network.
That pilot turned out to be Fox's groundbreaking, internationally successful, Emmy and TV Land Award winning sketch comedy show
In Living Color
. The only female to star in all five seasons, Keymáh delivered hilarious, spot on impressions like those of Whoopi Goldberg and 'Edith Bunker,' created a slew of iconic characters like Hilda Headley (Hey Mon), and Shawanda Harvey (Go On Girl), and shared her own characters such as Cryssy (In Black World) and LaShawn. On the heels of
In Living Color
, guest starred on several live action and animated shows, and starred in five other series, playing: sexy contractor Scotti Decker on ABC's
On Our Own;
laid back television writer Denise Everett on Fox's
The Show;
a dozen lead and guest character voices on Damon Wayans' animated series
Waynehead;
flight attendant turned lawyer, turn pastry chef, turned teacher Erica Lucas, on CBS's
Cosby;
and quirky, caring mom Tanya Baxter, on Disney's
That's So Raven
. After many years of constant work on stage, television and film, Keymáh's life changed when her grandmother became seriously ill. Throughout the run of
That's So Raven
, Keymáh was in charge of the care of the woman who raised her, who was then suffering from Alzheimer's disease. At the end of her final season on the show, the actress decided to take a break from performing to focus on her grandmother, and see her through her transition.
Wearing her hair naturally on television since her days on
In Living Color
, when doing so was rare, Keymáh has inspired a generation of women to follow her lead. In her popular coffee table book,
Natural Woman / Natural Hair
, the author lovingly demonstrates how to style African American natural hair and shares her experiences wearing her hair naturally on television. She is delighted that so many young women all over the world look to her as a natural hair icon. "What really gets me though, are the single and weekend dads and interracial families that my book has helped, and the older women that credit me with their natural hair conversions." Keymáh also wrote the book version of her award winning solo stage show, "Some of My Best Friends," and has contributed essays to three other works, including journalist Rochelle Riley's new book, "The Burden."
Last fall, Keymáh's acting career was back on hold because she did not want to miss the opportunity to return to her
alma mater
, Florida A&M University as the first W.K. Kellogg Foundation Artist-in-Residence in their College of Social Sciences, Arts and Humanities (CSSAH) theatre program. Describing it as "the best job of my life!" the artist taught an acting for the camera class, conducted three workshops and directed "
The Nacirema Society Requests the Honor of Your Presence at a Celebration of Their First 100 Years
" by Pearl Cleage. "I loved being there so, so much, but it renewed my own love for performing as well." Her seventh series is Paul Reiser's new comedy
There's... Johnny
. Set in the early 1970's, the show is a behind the scenes look of
The Tonight Show Starring Johnny Carson
, in which, Keymáh plays Roz, Carson's secretary and chief gatekeeper. The show was produced for NBC's digital platform, Seeso, but when the new network folded,
There's... Johnny
quickly found a home on
Hulu
and all episodes can now be seen there. Keymáh just completed a run as Mother Shaw in VA Stage Company's production of '
Crowns
.'

​ www.TKeyah.com
Copyright 2018 - T'Keyah Crystal Keymáh, Inc. All rights Reserved

Powered by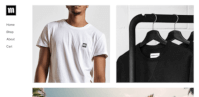 Create your own unique website with customizable templates.